Contact your GSU staff rep if you are interested in attending or learning more about an event.
GSU members who sign up and are approved to participate in GSU-sanctioned events will have their time off work, wages, and expenses covered in accordance with GSU's expense policies (child care included). GSU staff will also assist you with arranging the time off with your employer.
---
GSU Annual Membership meetings
October through December, 2019
TCU Place, Saskatoon
It's that time of year. If you haven't received your annual general meeting notice yet, you will be receiving it soon. Learn more here about what to expect at your meeting, and contact your GSU staff rep with any questions or concerns.
---
GSU Biennial Convention
March 19-21, 2020
Temple Gardens Hotel & Spa, Moose Jaw, SK
We're counting on members – like you – to come to convention, share your thoughts and experiences, and let us know what you think your union should be doing for its members.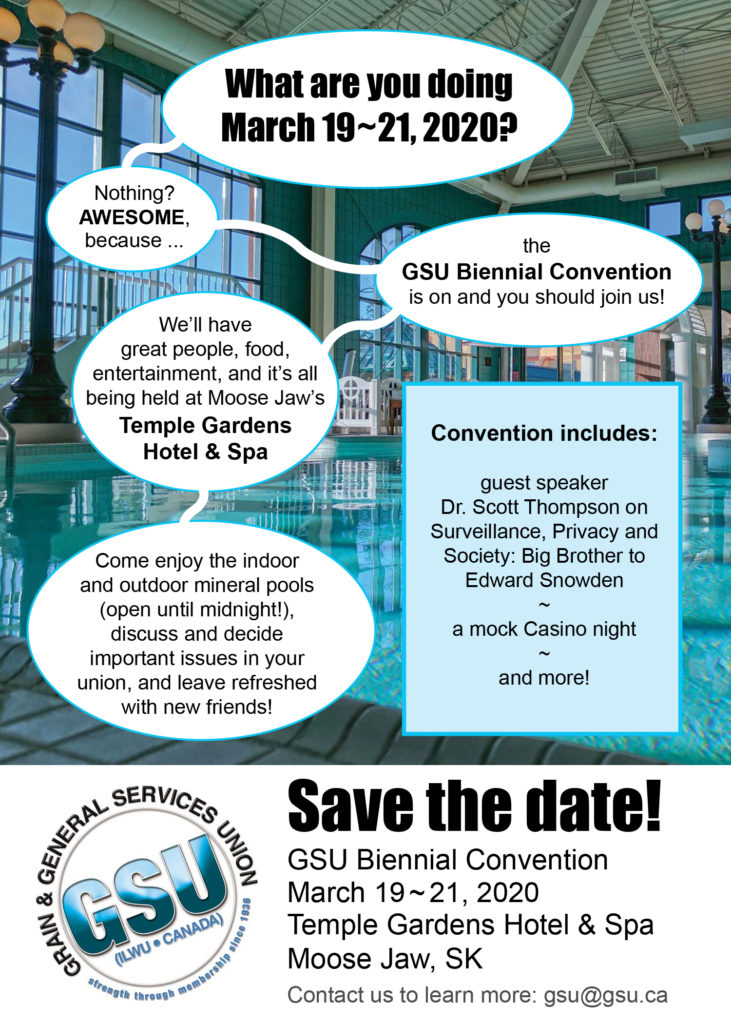 Registration will open soon, but space is limited.
Contact your GSU staff rep for more information.