It's September and everyone is back at school, including our five scholarship recipients.
Each year GSU is pleased to offer $2,000 scholarships to five students who demonstrate an ability and a passion to inspire positive change in their community. The scholarship competition is open to GSU members, their spouses, and dependent children who have not previously won.
Scholarship applicants must be enrolled in a diploma, degree, or certificate program at a community college, university, trade school, or technical institute as a full-time student in any country.
Congratulations to this year's scholarship recipients and thank you to GSU scholarship committee members Jim Brown (GSU president), Michelle Houlden (GSU vice president) and Sheila Tran (GSU vice president) for their work reviewing scholarship essays and selecting our recipients.
GSU 2022 GSU scholarship recipients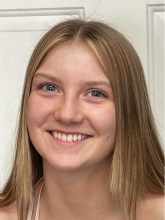 dependent scholarship
Josephine Burgess-Leon
Dependent of GSU Local 9 (Trouw) member Roger Leon
Psychology Bachelor of Arts, University of Fraser Valley
dependent scholarship
Aden Kearns
Dependent of GSU Local 2 (Viterra Head Office) member Raelee Kearns
Bachelor of Business Administration, University of Regina
member scholarship
Jordyn Kramer
GSU Local 15 (Nutrien) member
Bachelor of Science in Agribusiness, University of Saskatchewan
dependent scholarship
Orlin Pratt
Dependent of Local 5 (Western Producer) member
Sean Pratt
Bachelor of Commerce, University of Saskatchewan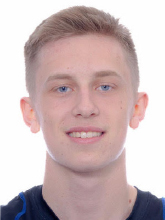 member scholarship
Matthew Rapin
GSU Local 16 (Lake Country Co-op) member
Bachelor of Science, Keyano College