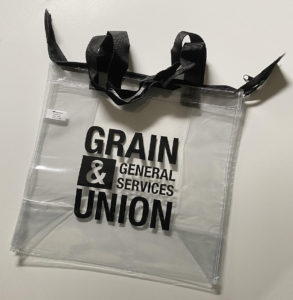 Thank you to everyone who entered our stadium bag contest last week. Here are our five lucky winners:
Glenda Hunter-Craig (Viterra)
David Barrett (Viterra)
Heather Wiebe (Nutrien)
Mark Lannigan (Nutrien)
Tarah Buo (Viterra).
Hopefully there are many opportunities to give away and use clear bags as we get back out in the world and make some memories at concerts, sporting events, and more.
Stay well, stay safe!