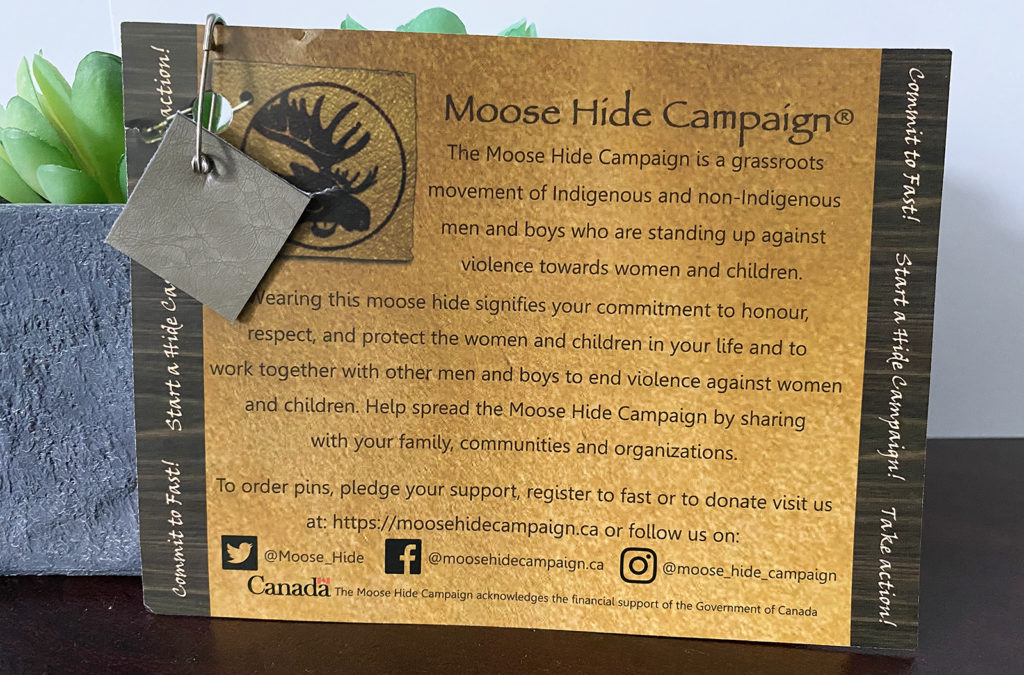 The Moose Hide Campaign stands up against violence towards women and children.
Those wearing a small patch of hide pinned to their clothing you are participating in the Moose Hide Campaign and committing to honour, respect, and protect the women and children in their lives. In addition, this patch demonstrates that the wearer commits to work to end violence against women and children.
The Moose Hide Campaign is an Indigenous-led grassroots movement of men, boys and all Canadians standing up to end violence against women and children. Women, girls and all genders are also very much welcome to support the campaign and its goals.
In joining the campaign as men and boys, a promise is made to:
stand up with women and children and speak out against violence towards them,
support each other as men and hold each other accountable,
teach young boys about the true meaning of love and respect and be healthy role models for them, and
heal as men and support our brothers on their healing journey.
To learn more or order your own moose hide pin, visit moosehidecampaign.ca