Every year on April 28, the National Day of Mourning commemorates workers who have been killed, injured or suffered illness due to workplace related hazards and occupational exposures.
Canada's unions continue to call for better enforcement of related legislations. They also call on employers and governments to do more to prevent such fatalities from happening in the first place.
You can help by sending an email to your labour minister, calling on your government to:
• Enforce the laws that keep workers safe, including Occupational Safety and Health requirements in every jurisdiction and the Westray provisions in the Criminal Code of Canada.
• Focus on prevention. Investing in prevention the best way to save lives. Pro active inspections, a robust enforcement regime, strong health and safety committees, and a systemic approach to prevention are needed.
• Ensure meaningful worker participation in developing and monitoring the systems that will make workplaces safer. A strong, effective health and safety committee is a powerful tool for making workplaces safer and protecting the lives and health of workers.
• Punish the bad actors. When employers do not fulfill their duty to ensure a safe workplace, there must be consequences. Otherwise, workers lives will continue to be put at risk.
• Call on your federal counterpart to reinstate the previous, stronger definition of danger in the Canada Labour Code. The right to refuse unsafe work is one of the three basic rights at work in Canada.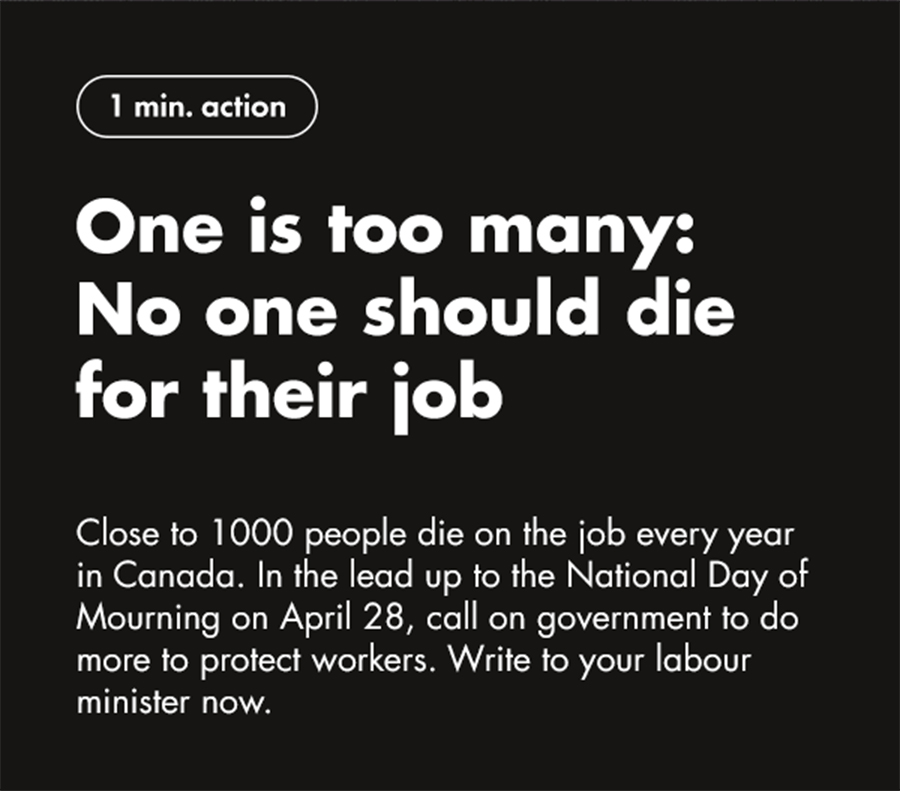 Learn more and send your email here.
SOURCE: Canadian Labour Congress