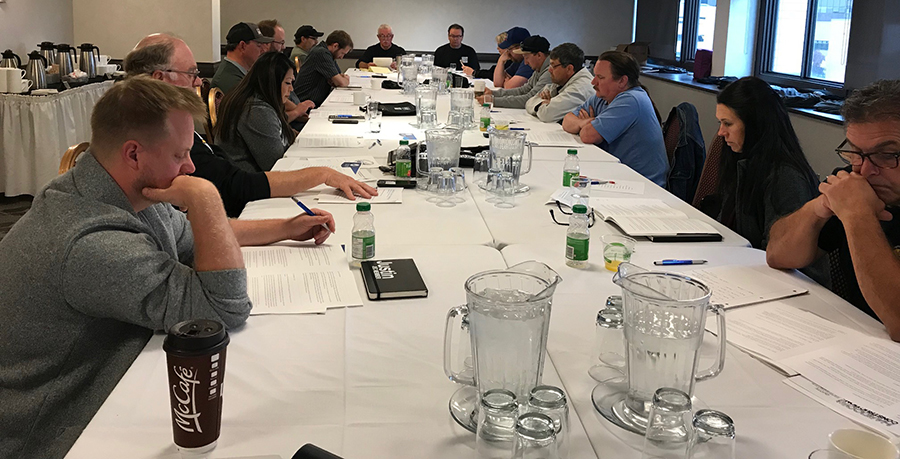 Elected officers from 15 GSU locals gathered in Regina on Sept. 26 for their semi-annual meeting.  This group, the Joint Executive Council (JEC), serves as the governing body of the union between policy conventions.
As always, there was a full agenda for the one-day meeting. GSU general secretary Hugh Wagner and GSU accountant Debbie Head lead members through a financial update and Wagner also presented an administration update and his Autumn 2019 General Secretary's Report. In addition, the union's constitution was reviewed and updated, a new Conflict of Interest Policy was adopted, and plans for GSU's 2020 convention at the Temple Gardens and Spa in Moose Jaw were discussed.
Succession planning for GSU leadership and staff was also on the agenda. After a thorough discussion, the meeting directed the GSU Executive Committee and staff to begin preliminary work and prepare for a report and discussion at the upcoming GSU policy convention.
Council members also selected Local 1 (Viterra Operations/Maintenance) member Darryl Knelson as a director on the GSU Defense Fund Board of Directors and welcomed GSU's newest staff member, Debbie Head, to her first council meeting and to the union.
Are you interested in becoming a member of the Joint Executive Council? Learn more here, or contact your GSU staff rep for more information.