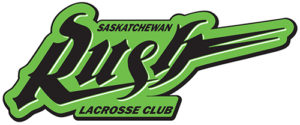 We have sent two tickets for the Rush's April 16 game to Local 1 (Viterra) member Sara Irving. Last week Sara entered our contest by listing swamp pop as something she thought tasted awesome as a child, but considerably less awesome as an adult.
Congratulations, Sara, and thank you to everyone who entered our Rush ticket contests last week and this season. Your answers to our contest questions are always insightful, entertaining and appreciated.
Watch for more contests in the future.
Last week we learned that GSU members love their beef jerky when they entered our contest by telling us their go-to road trip snack. Congratulations to GSU Local 15 (Nutrien) member Chelsea Grimard who can enjoy her favourite pickle/meat/cheese/cracker snack tray on her way to the April 9 Rush game with the two tickets she won in our contest.
We have our last two tickets to give away this Rush season, and they are for the Rush's April 16 game against the Colorado Mammoth.
Enter our contest and you could win two tickets to the game. To enter, get your answer to the following question to gsu@gsu.ca by noon on April 11.
What was something you thought tasted awesome as a child, but you realize tastes horrible as an adult?
Good luck in our contest!