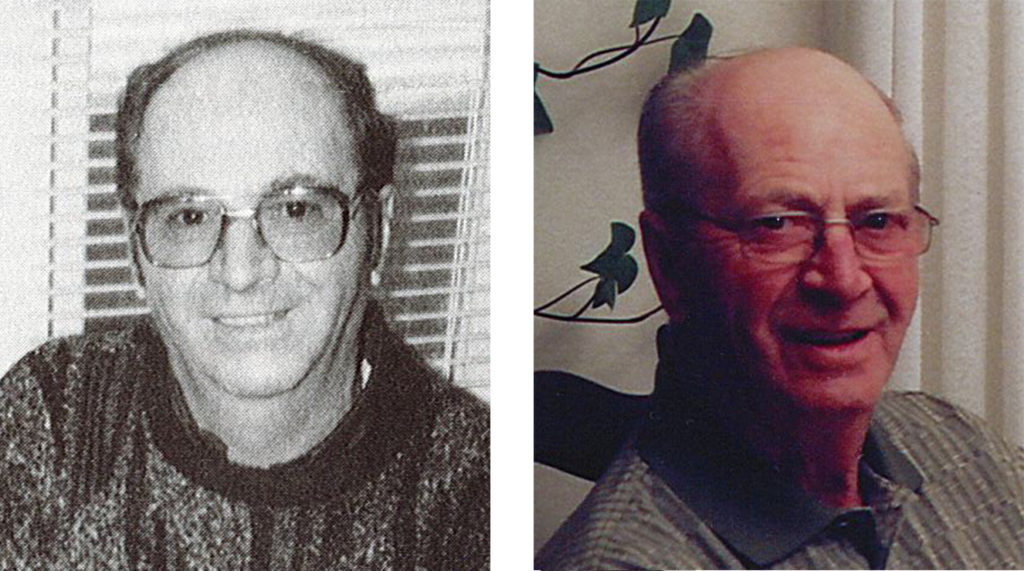 Past president of GSU, Henry Lamontagne passed away on May 25, 2019.
Henry worked for Sask Wheat Pool for over 37 years in the province's southeast corner. He retired in 1990 after being the Manager in Gerald for 35 years.  
Henry was a family man, and he and his wife Dianne had three children: Shelly, Sheldon, and Brent. They were a close family and enjoyed camping, hunting and fishing. Henry loved outdoor activities and was an avid curler, snowmobiler, and golfer. He worked tirelessly in his community, on boards, and in his church. 
Henry had a strong social conscience and was very involved in Grain and General Services Union. He was an elected executive member for seven years, he was involved in collective bargaining, agreement enforcement, employment equity and shaping union policy. Henry was always thoughtful, unflappable, and dedicated to the wishes of the members of his union. He became president of GSU in 1986 and served until 1989.  
When Henry pushed his chair back, took off his glasses, and said "Now, just a minute here," you knew someone was about to be straightened out. He never shied away from calling out BS. With a keen mind and solid principles, Henry kept the conversation on track.
Henry was 88 years old. He was laid to rest after a service on June 1, 2019, in Gerald, SK.
Grain and General Services Union was built by strong, honest, and dedicated members like Henry and the support and strength of family, like his wife Diane and his family. His council, strength, fairness and friendship will be missed.