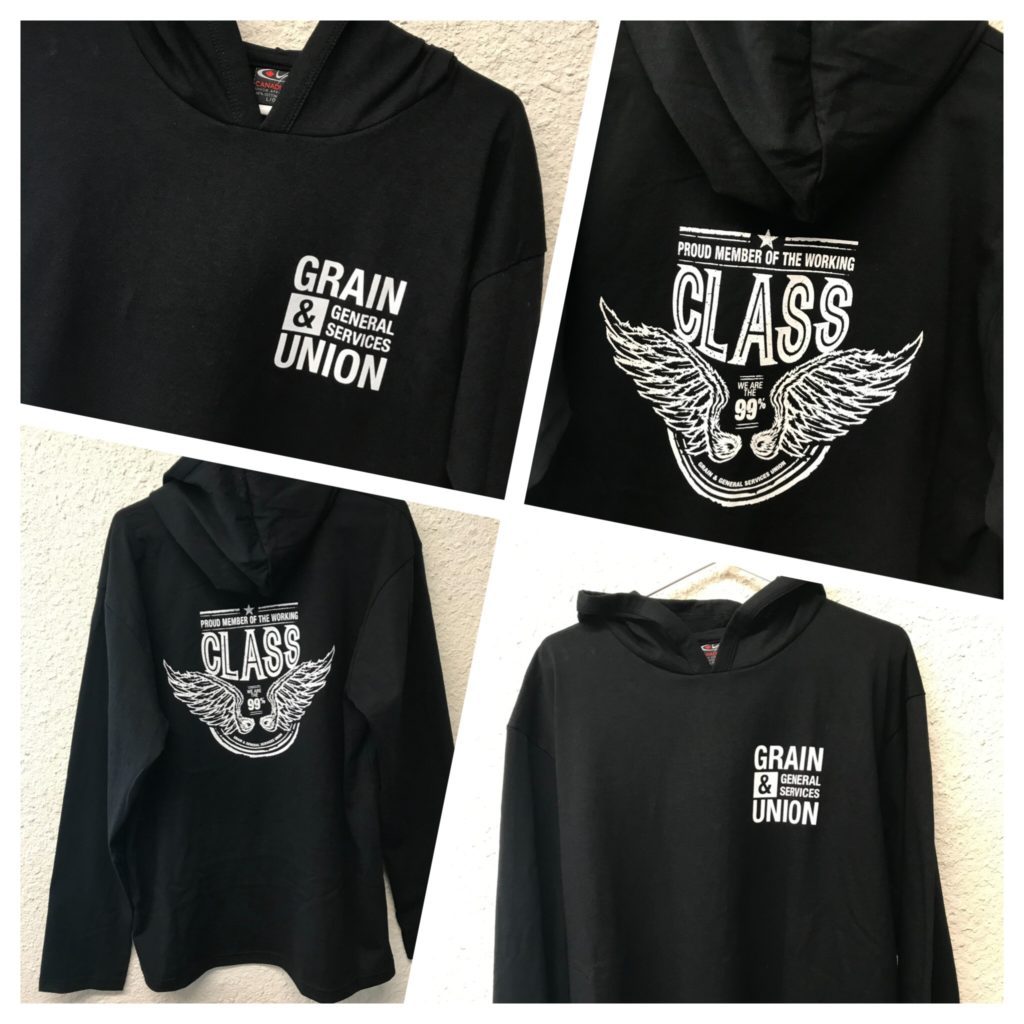 Hoodie. Bunnyhug. Call it what you will, but our new promo gear is in, and we are giving away one of these comfy, lightweight shirts with a hood. They are Canadian, union-made, and they feature union-made artwork created by GSU vice-president and graphic designer extraordinaire Michelle Houlden.
Send us your answer to the following question, and we'll enter you in the draw for your chance to win one of these shirts.
Hoodie or bunnyhug? Where did you grow up, and what was the term you used for describing a hooded shirt?

Optional: Do you still use that term, or did you switch it up later in life?
Send your answer to gsu@gsu.ca by noon on Sept. 23, and we'll enter you in our draw.
Check out our contest rules.