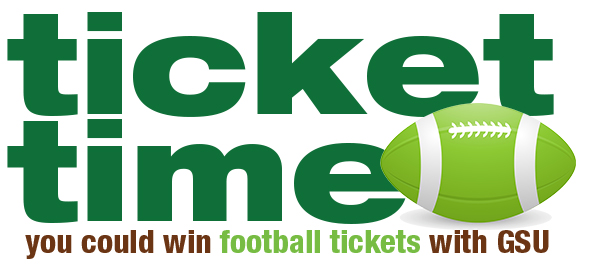 Our latest contest gave GSU members a chance to win four adjoining seats for the Rider's Sept. 5 game against the Winnipeg Blue Bombers, with the contest winner getting two seats and nominating a fellow GSU member who would win the remaining two seats. Greg was agonizing over several co-workers in his contest entry, and now that he's won he's making a tough call on who we send the extra set of tickets to. Good luck, Greg. On the bright side, it's great that you are surrounded by co-workers you think so highly of.
Thanks to everyone who played along. We've got tickets to the upcoming Sept. 17 game, so watch for another ticket contest and your chance to enter, soon.
Archives:
Aug. 24, 2021
We're giving away four tickets to the Riders v. Blue Bombers Labour Day Classic
We have in our hot little hands four adjoining seats for the Rider's highly anticipated Sept. 5 game against the Winnipeg Blue Bombers. We're going to help keep your personal bubble as small as possible by asking you to choose who will be in the two seats beside you at the game.
If you could take a fellow GSU member to the Labour Day Classic, who would they be, and why would you choose to take them?
Get your entry to us at gsu@gsu.ca by noon on Aug. 27. We will draw one winner to receive two Labour Day tickets and we'll send two tickets to the GSU member they have named.
Good luck!
Contest details are available here.